Carolina Hurricanes Fantasy picks against the visiting Blue Jackets
The Carolina Hurricanes are looking to continue extending their win streak to six games against the visiting Blue Jackets. Here are players that can help you make your own history in Fantasy.
Four games into the season the Carolina Hurricanes are still yet to suffer a defeat. They have gone now gone ten straight periods of hockey in which they score a goal. They own the best record in Hockey, the best goal differential in hockey and are sitting on top of most power rankings. Tonight they put they look to add more to these numbers against an ailing Blue Jackets team.
Tonight will also be the one and only white Jersey at home, "whiteout", game of the season where the Carolina Hurricanes will wear their brand spanking new away jerseys at home for the crowd to enjoy.
Considering that the Carolina Hurricanes have yet to suffer a regular season defeat while wearing these jerseys, you should look to start several of them into your lineup. Even with almost the whole league playing tonight.
Oh Captain my Captain. Jordan Staal makes his debut on my Fantasy list for the first time since permanently donning the "C" to his chest. Why is he on here tonight? Perhaps it's that delicious three game point streak he has going on. Perhaps it's that leadership while having guys like Andrei Svechnikov, who we will talk about later (again), on his wing to help him look 10 years younger.
Perhaps it's that new hairstyle he is rocking this year that makes him look like an alternate reality version of Chad Kroeger from Nickelback where he is actually really really good at hockey, got drafted into the NHL and never decided to ruin our lives with his music. But I digress.
The real reason he is on here tonight is because Staal is properly leading this team just like how Justin Williams taught him how. He is taking this team as far as Rod Brind'amour will allow him, and quite honestly, Rod has no leash on these guys, so expect them to play to their strengths and get you those points you need to beat Kyle from accounting who drafted Connor McDavid.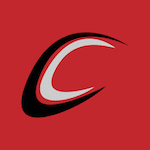 Staal isn't the only one looking to extend his streak to four games, Dougie Hamilton is doing it from the blue line as well. The dancing offensively flavored defender is putting together a nice season worthy of a Norris trophy. Now if the canadian media would stop hating on him and actually vote for him is a concern for another article.
For now the only one who needs to stop hating on him is you. Yes, there are tons of defenders playing tonight. Yes, almost everyone in your lineup is playing save for a forward or two. Yes, playing Hamilton might force you to have to sit bigger named defenders. DO IT. You will thank me tomorrow. Just come back to this article and comment how I was right and you should never have doubted me.
Because let's be honest the way he is playing will get you ticks in almost every box a skater can tick. Goals? Check. Assists? Check. Plus/minus? Check. PIM? Check. Power play points? You betcha. SOG? Did you really need to ask? Average time on ice? OVER 23:00. There is literally nothing this man cannot do. He can even teach you how to floss.
Andrei Svechnikov
I have said it before, and I will say it again, until he fails to register a multi-point game, I may never take young Andrei Svechnikov out of my fantasy articles. The teenager is now on pace for a 131 point season. Which is even more absurd. There are only a two players with more points than he has and he is currently tied for most assists. Tonight he will break that tie.
He finally got a goal the other night against the Islanders (which I totally called by the way) and continued his tradition of getting two points in any given game. Tonight he will go for it again with an easy target in Joonas Korpisalo . Not only will he break the aforementioned tie, but he will also light the lamp once, maybe twice. All in all he will have a three point game. Mark my bold words.
That would give him sole possession of both the NHL lead for points and assists, granted the guys he is competing with don't also earn themselves points tonight. All in all, everyone who has drafted the young Russian is absolutely happy with their purchase. If you are in one of those strange leagues where he is not picked up and you have the chance to grab him, stop reading. Go do it.
As with all things Fantasy, these choices are only suggestions. Every choice you make is a risk that may or may not pay off. That said these Carolina Hurricanes players . These three are some of the better names for tonight's game, but it shouldn't mean you should sit Teuvo Teravainen or Sebastian Aho.
Question for CC Readers: Which Carolina Hurricanes are you starting tonight?