Rod Brind'Amour is Already the Best Coach in Carolina Hurricanes History
Last Monday against the Ottawa Senators, Rod Brind'amour coached his 100th regular season NHL game and solidified his status as the best coach in Canes history.
Rod Brind'amour now has 100 games, regular season, with the Carolina Hurricanes. In those games he has collected 56 wins and eight overtime losses for a 120 points putting him at a smooth 0.600 point percentage as an NHL coach. That statistic alone puts him as Carolina Hurricanes coach with the best win percentage though that many games.
But there is more to Rod Brind'amour as the head coach of the Carolina Hurricanes than just that snapshot of wins through his first and second season as the head coach. While the future of his career as an NHL head coach is yet to be determined his resume so far has already established him as the best head coach in Carolina Hurricanes history, perhaps even Whalers history too.
Rod Brind'amour is the 14th head coach of the franchise and the fifth head coach of the Carolina Hurricanes version of the team (if you only count Paul Maurice's two stints as the coach once). In the short time he has been the coach so far, he has already surpassed six of them in regular season wins and all but Paul Maurice and Peter Laviolette in post season wins.
For a coach that has seen only a single full season as the head coach, that last stat is pretty spectacular. Two more trips to the postseason could see him eclipse Paul Maurice's franchise record 25 postseason wins. But this is only a side effect of the real reason why Rod Brind'amour is the best coach the Carolina Hurricanes have ever had.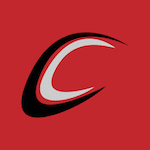 The real reason why he will more than likely go down as the best head coach in Hurricanes history is because of the way he treats the players and everyone around him. When Rod Brind'amour sets a standard for his players chances are they are pretty high, however, chances are he can meet and even exceed them himself.
To a player that is everything. To see your head coach go out and practice what he personally preaches is a huge motivator. From the ice to the locker room, whatever he has the players do, he can do himself. Even in the weight lifting room, they don't call him "Rod the Bod" for nothing after all. But it goes even deeper than that, he values his players just as much as they value him.
He listens to them and allows them to have input in their training and practice, which allows them to have a buy in and a stake in the team like no other player. The training and practice belongs to them, Brind'amour is only there to help guide them to success. If a player wants to work on a specific aspect of his game, Rod will, even if he doesn't agree, support him in achieving it:
When the players are owning almost every level of their training and know that their head coach can, at any given time, go out and compete just as hard as they can, it drives them to succeed. If you were to try to give credit strictly to Brind'amour for his success as the head coach of the Carolina Hurricanes he will deflect it to his players. And they know it.
It has resulted in a player-coach bond in the locker room that we have never seen before in the history of the franchise. These players, veterans and rookies alike, would run through a wall for Rod Brind'amour. When they go out on the ice they know that they have a guy in their corner that has given them all the tools they need to succeed.
They also know that he will hold them accountable if they do not and have no intention of disappointing him. In turn Rod Brind'amour has a policy of holding the players accountable for their achievements as well. Just look at how they are beaming after the last game against the Senators as he gives them one of his patented post game speeches making a point to name players that have stepped up:
In less than a minute he has managed to give the team the appropriate level of kudos and even appoint those whom he has felt has stepped up immensely and contributed to the game regardless of the scoresheet. But notice how he immediately disappears right after, that brings me to the next level of Brind'amour's coaching style; trust.
The trust he places in his players is already evident. He trusts that they are doing the right thing on the ice and off of it. For as much as he is there for him when they need him, he isn't when they do not. After a home ice win he immediately goes back to the locker room as the rest of the team celebrates the win. To him, that is their win, not his, he is only there to guide them to it.
But there is a level of trust in those he has placed around him. For all the talk of "Rod the Bod" he leaves the gym workouts to Head Strength and Conditioning Coach Bill Burniston. How many times have those post game speeches ended with him saying "you have Billy after this" to a chorus of sarcastic groans? He isn't there for that, he doesn't have to be. That is Billy's job.
But his trust, respect, and love for the staff around him expands well past the coaching staff. Just look at how he reacted to the news of Fox Sports Carolinas Broadcaster Mike Maniscalco returning from his illness to his position of interviewing him and his players:
https://twitter.com/SaraCivian/status/1193928198221893632
Short and simple, but full of respect and love for the man who has a job where he asks him questions he may or may not want to anwer game after game. Any other head coach that has only been with the team for a less than two years may have had a much different answer, but Rod Brind'amour has been a part of this team for so long that everyone in that organization is now family.
Rod Brind'amour was a questionable choice when Don Waddell and Tom Dundon promoted him to the head coaching position after Bill Peters took his leave from the team. 100 games later there is no question to if this was the right decision. Rod has already established himself as one of the best Hurricanes players with his name and number hanging from the rafter in PNC. He has only added on to that establishing himself as one of the best head coaches as well.
Question for CC Readers: Would you consider Rod Brind'amour to be among the best head coaches in Hurricanes history?