Carolina Hurricanes: Martin Necas is Building a Case for the Calder Trophy
With Four Goals and Eight Assists, Carolina Hurricanes Rookie Martin Necas is building a serious case to compete for the Calder Cup.
Last season Andrei Svechnikov was among the favorites to win the Calder Trophy only to be beaten out by Vancouver Canucks' Elias Pettersson. This season the Carolina Hurricanes have another great Candidate for the Trophy given "to the player selected as the most proficient in his first year of competition in the National Hockey League" in the form of Martin Necas.
Originally drafted as a center, Necas has since moved to the wing and perfected his play there last season with the Charlotte Checkers. There he had a stellar season racking up 16 goals and 36 assists in the regular season and five goals and eight assists in the playoffs helping take his team to the Calder Cup Finals and win it all. Now he has his sights set on another award with a similar name.
While Necas made his NHL debut two seasons ago playing a single game during the 2017-2018 season after being drafted in the first round by the Carolina Hurricanes and earned his first goal in the final of seven games played last season he is still considered a rookie having played less than 25 games before going into the 2019-2020 season.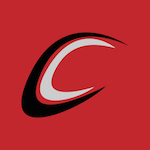 That means his four goals and eight assists are put up against other rookies like Avalanche's Cale Makar, Buffalo's Victor Olofsson, and both Hughes brothers. His four goals are tied for second in that race behind Olofsson's seven. His eight assists are good for third behind Makar and Quinn Hughes of Vancouver who are trying to go back to back with rookies.
That gives him a total of 12 points in 18 games good enough to be tied second overall among NHL rookies behind Makar who has 17. That said he is a game ahead of Olofsson and Quinn Hughes who share that tied ranking. Regardless there is still plenty of hockey left, so how will Necas allow himself to rise and separate himself from the competition?
There is plenty of games left in the season, 64 to be exact for the Carolina Hurricanes. With the Hurricanes taking care of their own and ensuring that players stay healthy (understanding fully that time missed by Jordan Martinook and Erik Haula is being felt), it is not a stretch to think he will play 82 games this season. The Hurricanes had 10 players do so last season making them the first in league history to do so.
If he keeps the pace he is on right now he will be on pace for 18 goals and 37 assists for 55 points. Not a bad pace for a Rookie in this league. That said his pace is actually picking up. The first nine games of the season saw him score two goals and three assists for five points. The next nine games saw him pick it up and score two more goals and five assists for seven points.
If he keeps his new rate he will be on pace for 18 goals and 44 assists for 62 points instead. Pettersson's Calder Trophy season saw him score 28 goals and 38 assists for 66 points so Necas would have to up the rate a little to at least compete with those numbers.
That said the biggest competition to him earning the Trophy would be Cale Makar who is a point per game and on pace for a full 82 points. Now it will be difficult to determine to see if Makar can keep that up as a defender. But if you take into consideration that his last three games hold a third of his total point count as well as three out of four of his goals, perhaps Makar's numbers are a little bloated.
That leaves the door wide open for Necas to take control of the Calder Trophy race. There is no secret that he has come leaps and bounds since his debut two years ago and has matured well enough to play with just about anyone on the roster. After spending most of the season with Ryan Dzingel and Erik Haula and later Lucas Wallmark, Necas still found success with Nino Niederreiter.
His ability to adapt and feed off his linemates and feed them has been excellent and continues to grow. I would expect him to push his goal scoring pace from 18 goals to at least 20 and those 37-44 assists to closer to 50 goals especially with him expected to take a much bigger share of power play time.
Don't look now, but when it comes time to tally the votes in April, Martin Necas just might be at the top of the list.
Question for CC Readers: Do you think that Martin Necas has what it takes to win the Calder this Season?