Carolina Hurricanes Fantasy Picks Vs. the New Jersey Devils
The Carolina Hurricanes are red hot and everyone is getting involved. With 7 goals last night let's look at sleeper picks for fantasy tonight against the Devils.
The Canes are surging in more ways than one recently. In the past week there has been; 3 storm surges, 3 opportunities to get free Chick-fil-a, and more importantly 4 Canes wins. We saw a plethora of guys get involved last night in the 7-3 win over the Red Wings, and even a few first goals of the season for some guys.
As stated on Fox Sports South last night, most of the next few upcoming games for the Canes are against teams that didn't make the playoffs last year. This is the time to take note of a few sleepers and could see more ice time and more points.
Before we get in to some prime fantasy content let's take a moment to appreciate one of the gems of the Canes: Brock McGinn
Mr. Spooky McGinn, the hero we don't need but deserve, that saved AND won game 7 against the Capitals last postseason, got his first goal of the season last night. McGinn has been skating excellently, making the right passes, and taking shots all season. Getting his first goal of the season was huge. Get ready for McGinn to pop off and become more active in the scoring realm.
McGinn either sits on your bench or is on the waiver wire, so pick him up and play him. Today against a bad Devils team, he should thrive.
Necas isn't really a sleeper, already having a few goals and assists on the season, he's a must have. Providing speed and grit on the outside Necas has proved he belongs in the NHL.
The rookie is having quite the season thus far. Sure he only won the Calder Cup last year with the Charlotte Checkers, but he is ready to thrive in Raleigh.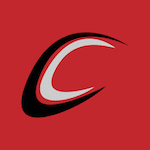 Last night Necas had a goal, and a pretty one at that. With an assist from one of last nights Fantasy picks Trevor van Riemsdyk.
While, yes Necas did have a slight dry spell, he is still solidly paired with Erik Haula and Ryan Dzingel on a powerful 3rd line. Expect this line to take advantage of the Devils tonight and with Necas' speed on the wing, he will get you some fantasy points.
Here we almost saw again, in the 7-3 whopping of the Red Wings, a young man earning his first goal of the season. While it was waived off on a coaches challenge, this is what Foegele needed. Even if seeing the back of the net last night didn't count on the scoreboard, it was a confidence booster.
Mr. 2019 playoffs, Warren Foegele, started the season cold. Last night proved that he CAN do this hockey thing once again. Expect Foegele to come out hungry tonight. He wants this and knows that he can finally break the ice with a goal against this New Jersey team.
While this might be the biggest sleeper pick for the night, honestly, do it. He wants the goal from last night back so bad and will do whatever it takes to get it. Once Foegele has his first goal of the season count in the stat sheet, he will start to look more and more like Mr. 2019 playoffs. When that happens, the opposing teams will be in trouble.
All in all, these three should get you at least 8 fantasy points tonight. There is potential for them to pop off and get you 10+ as well.
Question for CC readers: Do you still think we should have take Gauthier over Necas?