Charlotte Checkers: Chase Priskie's Hot Start
Averaging a point per game with the Charlotte Checkers as a rookie defenseman, it is safe to say that Chase Priskie's professional career is off to a great start. When can we expect to see the baseliner make his NHL debut?
We saw the rich get richer this off-season when the Carolina Hurricanes signed highly touted college free agent defenseman Chase Priskie to a two-year entry-level deal. After completing his senior year at Quinnipiac University this past spring, Priskie's professional career is just getting started with the Charlotte Checkers.
Becoming a free agent after opting not to sign with the Washington Capitals, the team which originally drafted him in the sixth round of the 2016 NHL Draft, Chase had a chance to sign anywhere in the league.
He could have signed with another team that had a much weaker defensive core, guaranteeing himself a jump into the NHL, but, instead he chose to put his development first and signed with an organization with one of the deepest blue lines in the league, even if that ment playinf in the AHL's Charlotte Checkers.
The 23 year old was among those nominated for the Hobey Baker Award, awarded to the top collegiate hockey player, last season. Although he didn't end up winning it, he proved to be one of the best defenseman playing college hockey, finishing the year atop the NCAA Division 1 defenseman power play goal scoring list.
His first time donning a Carolina Hurricanes' jersey came in the 2019 Prospects Showcase in Nashville right before training camp opened. Even though this year's team didn't perform as well as the organization probably would have liked, Priskie certainly stood out every game.
Seeing some time with Jake Bean on the first defensive pair, the duo proved to be NHL caliber players as they consistently picked apart opposing teams on both ends of the ice.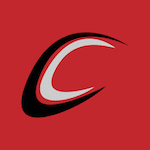 Unfortunately for him, he got hurt early into training camp and was unable to see any preseason action. Getting sent down to the Charlotte Checkers of the American Hockey League, Chase has been playing mostly with Gustav Forsling on the team's second defensive pair.
In his first eight games as a pro it is safe to say he's been on an absolute tear. Leading the Charlotte Checkers with six assists, it is safe to say that his offensive game is translating quite nicely to the next level. Averaging a point per game pace in any league is impressive in its own right, but to do it as a rookie defenseman is even more impressive.
With eight points, two goals, in eight games Prikie is not only currently third in rookie scoring and first among defenseman, but among the entirety of the AHL in points.
Being named the Checkers' defenseman of the month, Priskie has stated numerous times that he "doesn't want to rush his development" and that he wants to "learn the pro game" and "how to dominate and be a great player." Spending some time in the American Hockey League is exactly what a player like this needs to do to be successful in the NHL.
Considered to be more of a late bloomer, it's not out of the question that we'll see Priskie make his NHL debut this season if the opportunity presents itself, especially if he continues to produce at the rate he currently is, even though they're extremely deep at the right handed defenseman position at the NHL level.
There's always going to be injuries, and the coaching staff still doesn't seem to trust Haydn Fleury, so there's always the chance he could get a call up should they be forced to go that route.
However, it is more likely that he'll have his opportunity to solidify a roster spot with the big club next season with Trevor van Riemsdyk and Joel Edmundson both possibly hitting the open market as UFAs. Either way he's already a key member of the Charlotte Checkers' blueline and another player for the future that Hurricanes fan should be excited about.
Question for CC readers: Do you think we'll see Chase Priskie make his NHL debut this season? How long can he keep up his hot start?