Carolina Hurricanes: Top 3 Reasons the Momentum Will Continue
The Carolina Hurricanes are gaining momentum from their recent success at home. They strive to be great for their coach, fans, and each other.
The Carolina Hurricanes defeated the Calgary flames 2-1 last night. This was another fantastic win for the men in red and black. Since returning home after a rather flat west coast trip, the boys are 2-0 with two more home games before getting back on the road again.
Last night we saw something special with this team, well a few things actually. Let's look at what shows how this fun and winning momentum will continue.
Outside of a spectacular goal by none other than Andrei Svechnikov, first ever lacrosse goal scored in an NHL game, there were quite a few take-aways from this game.
After starting flat, the boys gained momentum when coach Rod Brind'amour challenged Calgary's second goal. Once the goal was in fact called back for offsides, a spark gave the Canes the momentum they needed which led to some pretty hockey.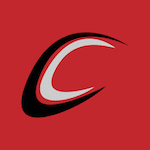 Reason 1: The Canes play for their coach.
Rod Brind'amour might have been the best coaching pick of all time, and perfect for the Canes. He brings intensity, passion, and trust to each game and practice.
Most notable coaching moment of the night last night was when Calgary scored their second goal of the night, in the second period. Brind'amour called his coaching staff together and after a quick word with the men up in the booth, he signaled for a challenge. The result of this challenge revealed there was an offisides call that the refs missed, therefore negating the goal.
While this challenge may have not meant much to the fans other than a goal called back, to the players it was everything. The challenge itself was Brind'amour letting his players know he had their backs, and he wasn't going to lose faith in them. The guys saw this and instantly tightened up, playing much better offense and cleaner defense.
https://twitter.com/Canes/status/1189364954077581314
Reason 2: The Canes play for their fans.
Yes, the infamous storm surge, what more proof for this bullet point do you need? The guys are literally trick or treating WITH the fans, and everyone loves it! What a pre-Halloween celebration for this bunch of jerks and their 20 thousand closest friends.
The Canes started their storm surges last year to get the fans more involved and entice people to stay till the end of each home game. This fun little celebration was actually started by former captain Justin Williams, to get the fans more involved, and everyone loved it! Just look at the smiles, the players, the fans, I'd like to bet Brind'amour secretly likes to see what the guys do next.
Oh and yes that almost full stadium you see was a Tuesday night crowd at PNC Arena. No more "playing away games at home" jokes for the Canes. The players themselves have turned around this atmosphere in Raleigh and have made the fans feel more special than ever.
Reason 3: The Canes play for each other.
This is, quite possibly, the biggest and most prevalent factor this year. Everyone on this team gets along, pushes each other to be better, and has fun.
Here is where a flood of videos could be posted of the guys pranking each other, riding around Raleigh on scooters, or Jordan Martinook yelling at Andrei Svechnikov about how much he loves him. Instead let's look at the leadership and how it shows up on the ice. Have you ever seen a time where Svechnikov was roughed up by the other team? Honestly, probably not because out of nowhere Dougie Hamilton and Captain Jordan Stall show up to make a ruckus and protect the golden child.
The moment this new leadership became prevalent was actually game one. Jordan Staal, came in hot and swinging when one of the Canadians tried to rough up Svechnikov. From this moment the tone was set, and all Canes fans realized the captain torch had been passed to the correct guy.
It was a simple gesture of "don't mess with my little brother" but this team has each other's backs and will ride or die for one another. THIS is the bond of a team that can't be broken and WILL continue to trend upwards with momentum.
Question for CC readers: If Svechnikov was your little brother, would you go to battle for him?