The impact of Carolina Hurricanes broadcaster Mike Maniscalco
Mike Maniscalco, current Carolina Hurricanes broadcasting legend and first star of the game interviewer extraordinaire, isn't appreciated enough. We take a moment to commemorate his impact on the team.
Carolina Hurricanes broadcasting legend Mike Maniscalco was recently diagnosed with a serious medical condition during the teams' trip to California. While he recovers, we look back at the impact he has had across the Carolina Hurricanes fan base.
During the Carolina Hurricanes trip to California to take on the Kings, Sharks, and Ducks, it was revealed that Hurricanes broadcaster Mike Maniscalco had a large mass in his stomach and would require surgery.
Thoughts, prayers, and stories about Big Rig have been pouring in across all social media platforms since the announcement.
The impact Mike has on the Hurricanes fan base and organization is extremely profound. One thing that has always been public knowledge but has been made especially clear as of late is how good he treats everyone.
In her latest article for The Athletic, Sara Civian recounted on of her first interactions with Mike after the teams' first regulation loss of the 2018-2019 season In it she stated how he sat with her for 20 minutes and talked to her while she waited for her Uber. And when her Uber finally arrived he told her she was family.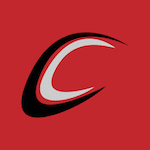 The players also have immense respect for Manicalso as well. In an interview with The Athletic a few days ago, Sebastian Aho talked about how Mike helped him get past the language barrier whenever he came over to America.
In the same article as previously mentioned, Tripp Tracy recounted the bus ride after the Canes beat the Rangers in MSG last season and how Jordan Martinook asked what he thought about that win.
But the respect he has doesn't just come from the players and members of the press. It comes from the fans as well.
Cardiac Cane's own Christine Zuorick told me how Mike quickly learned her and her boyfriends' names upon meeting them and how easy it is to talk to him. She went on to tell about how she had a bad day one day and didn't want to go to the game against the Devils one night. But seeing and talking with Mike made her feel much better.
Richard Lorith told me about how even after he didn't go to a game for a few years, Mike was still extremely welcoming to him. And that they talked about the NHL as a whole as well as hockey in non traditional markets.
I do believe I speak for everyone here at Cardiac Cane when I say, Mike we wish you a speedy recovery and our thoughts are with you and your family right now.
Question for CC readers: What are some of your memories with Big Rig?