The Carolina Hurricanes Should Avoid Josh Ho-Sang
The Carolina Hurricanes have been linked to Josh Ho-Sang of the New York Islanders as being a possible solution to their need for forwards. Here is why that is a bad idea.
Islanders forward Josh Ho-Sang has been linked to the Carolina Hurricanes as a possible addition to their roster. The right handed C/RW has been an on and off NHLer/AHLer for the last three seasons with the New York Islanders. During that time he has played 53 games scoring 7 goals and picking up 17 assists for a total of 24 points.
The former first rounder for the New York Islanders failed to make the opening day roster going into the six season since he was drafted 28th overall back in 2014. He was since asked for a trade and has not reported to the AHL affiliate Bridgeport Tigers even after passing through waivers.
The Carolina Hurricanes are one of the reported teams that have asked about the forward as they look to add more offense to their roster. Pierre LeBrun mentioned him and Jesse Puljujarvi as two of the players they have done some "tire kicking" on recently. Puljujarvi, who I've already spoken about earlier is naturally the stronger option between the two.
While the Carolina Hurricanes are in need of a good forward that can fill in the gap and help give everyone else the push they need, Josh Ho-Sang is not the guy they should be chasing. In fact they should steer clear of him.
There are plenty of good reasons to want the guy, he is talented with a higher ceiling than most players on a nice cheap contract. Not to mention he is a right handed shot, something this team is in serious lack of right now. That said, the takeaways from adding him to the roster far outweigh what he could bring to this team.
First and foremost, the obvious. Seven goals in 53 NHL games is not a top nine forward's numbers in any league. It most certainly is not what the Carolina Hurricanes are looking for. While the 17 assists elevates his status a bit to just a bit under 0.5 points per game, making about competitive with the average NHLer, this team should take those with a grain of salt.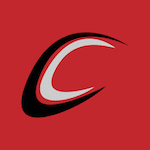 The next concern is the fact that he did not make the cut with the Islanders and already passed through waivers once back in September before the season started. Every team in the NHL had a chance to grab him and his contract then and every team in the NHL passed on the opportunity.
There is an Arabic proverb that fits well with this. It translates to "if it were good, the birds would have flocked to it". The birds, in this case the rest of the league, did not flock to Josh Ho-Song. In fact, they did the opposite and made it abundantly clear that no one was interested in acquiring him, evern with the light cap hit of only $874,125 then. Carolina should remain uninterested now.
Now let's talk about the biggest concern I have with the Islander forward. His perceived attitude. After being put on waivers and sent down to the AHL he refused to report back to the Bridgestone Tigers and instead demanded the team trade him to another team. The perception is that he believes he deserves a roster spot on an NHL team. It it is not with the Islanders, then it will be any other team.
Well, good sir, I have a hard time believing it would be the Carolina Hurricanes. Rod Brind'amour is all about earning your shot on the roster. Even preseason standout Julien Gauthier, who continues to crush it down at the AHL, couldn't make the roster, or even remain on it very long after his call up.
I would value him and even Brian Gibbons over Josh Ho-Song.
Both went back down to the AHL with grace and continued to score and help the Charlotte Checkers win games. Now I cannot tell you why Josh refused to report to the AHL team. Maybe there is more to this story than we know. Perhaps there is a very good reason. What I can tell you is what the perception is.
That perception travels. It would travel to the locker room if he gets traded for. It's not a good look. After all, sometimes, perception is reality. This team is built of a culture and identity of guys who work hard, earn their shots, and build each other up to beat their opponents. There is no way a guy with that perception towards him would be a good fit with this team.
Question for CC Readers: Would you add Josh Ho-Song to the Carolina Hurricanes Roster?