Should the Carolina Hurricanes end the James Reimer Experiment?
James Reimer won the Carolina Hurricanes backup goaltending job. How has he performed in his first few games with the Hurricanes and should the team look at other options?
James Reimer started off his Carolina Hurricanes career very well. In his first game against the Washington Capitals he stopped 32 of 34 shots helping the Hurricanes in a come from behind win in overtime. In his second start, Reimer had 47 saves on 50 shots against his former team the Florida Panthers.
He seemed to be locked in to start the year showing the Hurricanes they made the right choice by making him the backup.
But after his two-win start to the 2019-20 season, he quickly suffered two losses. He had another 32 save performance this time on 35 shots against the Columbus Blue Jackets. He looked decent in this game as the Hurricanes were handed their first loss. But then came the game that made you start to wonder if Reimer's first two starts were just a fluke.
He had a rough time against the San Jose Sharks just like pretty much the entire team did as well. Although the Hurricanes took bad penalties in the first period, Reimer still could be held accountable for a couple of the goals that were allowed.
He only stopped 17 of 21 shots and didn't get much help defensively, but there were shots that he could have saved. He didn't look sharp and seemed very apprehensive in the net. He would stay too far deep and not come out on chances that the Sharks were generating.
Reimer wound up playing in the next game when Petr Mrazek was pulled after letting up four goals to the Anaheim Ducks. He only was on the ice for a little over 30 minutes and stopped all seven shots he faced.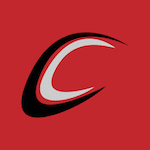 To sum up the start of his season statistically, Reimer has played in five games, started four, has a 2-2-0 record with a 2.67 GAA and .918 save percentage. Should the Hurricanes look at his replacement options or has he done enough to start the year to stay the backup? Let's examine the potential replacements.
Alex Nedeljkovic is the goalie many look at to potentially backup Mrazek at some point. But his start for the Charlotte Checkers has been one to forget. In three games he has a 5.05 GAA and a .788 save percentage.
He has yet to win a game for the Checkers. If he wants to even have a shot at coming up to the NHL this season, then he needs to fix his game fast. In his last game he was continuously misplaying pucks behind the net that led to goals. He loves to play the puck, but he has to be more effective when doing so.
Anton Forsberg has had way better play to start his season than Nedeljkovic. In four games, Forsberg has a 2.93 GAA and a .906 save percentage. He is 3-0-0 on the season. Compared to Nedeljkovic, he appears to be more comfortable in net right now.
Forsberg seemed to be the odd man out in this goalie situation, but if he continues to play better than Nedeljkovic, then the Hurricanes could look to Forsberg if an issue arises.
Should any of this have an influence on the Carolina Hurricanes roster? The answer is no.
Reimer has done nothing to lose his spot as the Hurricanes backup goaltender. Yes, he has had a game to forget in San Jose, but so has Mrazek. Mrazek didn't look anything near good in the game against the Ducks.
If anything, Reimer has been the better of the Hurricanes two netminders. Even though Mrazek is 4-1-0, he boasts a 2.64 GAA along with a .893 save percentage. Other than a 31 save shutout against the Los Angeles Kings and a 33 save performance against the Montreal Canadiens, Mrazek hasn't looked all that spectacular. In the other three games he has played in, he has saved 36 of 45 shots.
There should be no panic when it comes to James Reimer being in net for the Carolina Hurricanes. He has been a solid addition to start the season. No panic here.
Question for CC Readers: How do you think James Reimer has performed so far this season?