Carolina Hurricanes: Andrei Svechnikov is Proving His Superstardom
The second year Hurricane was drafted for his ability to put the puck in the net; his early season playmaking has displayed a young player on the cusp of superstardom.
The Carolina Hurricanes have had one monstrous October. There are some who will downplay the team success in this span, but many will acknowledge the benefit of earning points early, and gaining headway before the real grind starts in January.
The team has been exceptional, and with that excellence comes the fruits of the work that these players have put in all summer. We are witnessing the development of these young players occur before our very eyes. One of the best examples of talent development this season is easily second year forward Andrei Svechnikov.
Svechnikov was the second overall pick for the Carolina Hurricanes in 2018. During a draft lottery that many Caniacs won't forget anytime soon, Don Waddell proved to be a lucky charm, as the Hurricanes jumped ten spots. Viewed as the clear number two prospect, what made the former Barrie Colt special is only a part of why he has been so successful this season.
Svechnikov, both prior to his draft selection and amidst his first NHL season, was perceived as a goal scorer first. His potential as an all-around offensive force was always present, but it was never viewed as a real strength for the Russian native; as his goal scoring ability was so prevalent. This is clearly seen in his 20-goal rookie season.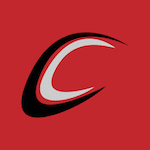 This season has proved that narrative only partially true. Svechnikov has been one of the better playmakers on the entire roster. His ability to use his strength and speed to carry the puck through all three zones, puts him in consistently good positions to get his teammates involved.
His talent as a goal scorer only helps his ability to make plays for his teammates. It is the will he won't he approach that has proven so successful for Svech. Goaltenders are bracing for his shot, defenseman are bracing for his shot, and Svechnikov is allowed the luxury to watch the play develop.
In five games, Svechnikov has seven assists; he had two assists in three straight games for the Carolina Hurricanes already this year. Early success could do wonders for the 19-year-old. Confidence is a powerful thing, one has to look no further than how Sebastian Aho's early season dominance last year catapulted him to an impressive 83-point, All Star campaign.
Could Svechnikov be looking at a similar season? It may be a little too quick to expect an 80-plus point year, but there is no doubt that we are witnessing a superstar in the making. Svechnikov is showing the league that his ceiling is almost nonexistent. The Carolina Hurricanes will undoubtedly lean on the offensive talent of these two players for years to come.
Being able to shoot the way that Svech can, and compounding that with this emerging ability as a playmaker; Andrei Svechnikov is proving that he may develop into an Aho level offensive force. Talents like these are the foundations for which Stanley Cup Champions are built.
Svechnikov can be elite, he can be exceptional, he can be generational; well, the truth is, he may already be.
Question for CC Readers: How many points can Svechnikov put up this season?