Carolina Hurricanes Fantasy picks against the visiting Islanders.
The Carolina Hurricanes are looking to continue extending their win streak to five games against the visiting Islanders. Here are players that can help you extend yours in Fantasy.
Four games into the season the Carolina Hurricanes are still yet to suffer a defeat. They have gone into a third period of a game without a deficit. They have finally ended a game without going into overtime. Thankfully it was a win. They look to repeat that tonight against the New York Islanders who might be looking for some revenge from getting swept in the playoffs.
Tonight is also the debut of the third jerseys for the 2019-2020 season. Last year they had a stellar record in those that took them all the way to the playoff and to the Eastern Conference Finals. For some reason their play elevates whenever they take the black. Every Friday home game for the Carolina Hurricanes should have you chomping at the bits to start Canes in your lineup.
Now I know what you are thinking; "Omar, last time you told us to start Petr he gave up three goals on 13 shots". Sure, but he at least got you a win right? Okay, let's be honest, his last start left a lot to be desired. But that just means that he is ready to come back and prove himself again. It's what he does. With the defense he has in front of him, he should be more than capable of doing that.
Mrazek is a competitive player. After the incredible start that James Reimer had against the Panthers three nights ago, Mrazek is more than itching to get back into the crease and prove that the starting spot belongs to him. With the Islanders only averaging 2.33 goals per game, he should be a safe bet to start tonight.
With only three games tonight, it shouldn't hurt to start one of the only six netminders playing tonight. Especially one as hungry for redemption as Petr Mrazek.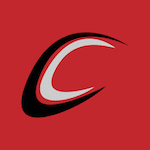 Now usually Sebastian Aho is a slam dunk pick. But the last four games has seen him only amount to a empty net goal in the waning minutes of the game against the Florida Panthers. But it's exactly that goal that has me emphasizing that you should start him tonight. Once Aho gets that monkey off his back there is literally no stopping him.
Last season he got off to a smoking hot start and that saw him roll into a 90 point season. The season before that it took him 16 games to find the net. This year it only took him four. Expect him to pick up where last left off against the New York Islanders in the playoffs last year and light the lamp at least once.
Even if he doesn't, I still expect a multi-point game from the Finnish phenom. His teammate Teuvo Teravainen is looking to extend his point streak to five games tonight. See Sebastian Aho help him do exactly that in one way or another. Either way the floodgates are open and if this man isn't in your lineup tonight, I would suggest seeking therapy.
Until he fails to register a multi-point game, I may never take young Andrei Svechnikov out of my fantasy articles. The teenager is on pace for a 123 point season. Which is absurd. There are only a handful of players with more assists than him. Tonight is the night he lights the lamp however. Sebastian Aho isn't the only player who needs to shake the goal scoring monkey off his shoulders.
That said, Svechnikov has been amazing with his puck IQ and with his ability to develop and create a play out of thin air. You will never catch him puck watching. He is always trying to make something happen. And he has so far, six times in the last three game. Tonight should be no exception. He was instrumental in defeating Thomas Greiss last season and he will be tonight.
Make sure this young Russian machine is in your lineup as he will get you those precious PPP and perhaps even a couple of penalty minutes while he is at it. It is extremely underrated how well he plays with the man advantage. He might not have the power of Dougie Hamilton, but he can still QB a power play. Another multi-point game? Maybe, maybe not, but you know he is looking to extend the point streak.
As with all things Fantasy, these choices are only suggestions. Every choice you make is a risk that may or may not pay off. That said these Carolina Hurricanes players . These three are some of the better names for tonight's game, but it shouldn't mean you should sit Teuvo Teravainen or Dougie Hamilton.
Question for CC Readers: Which Carolina Hurricanes are you starting tonight?