Charlotte Checkers Hockey and More with Jason Shaya
As the Charlotte Checkers prepare for their Home Opener, Jason Shaya was gracious enough to provide me with not quite 10 thoughts of the season.
The title of "Voice of the Checkers" for Jason Shaya is a bit of an understatement. He is a one man show for the Charlotte Checkers broadcast, emergency back-up goalie, and a call-up for John Forslund. (No lie, I would find it fascinating to watch how a Charlotte Checkers broadcast takes place!) Without further ado…I present to you… Jason Shaya!
CZ: Do believe that the Checkers can have another memorable season this year?
Shaya: To expect the Checkers to have a repeat of last year would be unfair to the current team. Last season was a special one that won't be repeated. Nevertheless, the there is a quiet confidence this new squad will be competitive each and every night. That's what you strive for….to compete hard each game no matter what.
CZ: What can we expect from head coach Ryan Warsofsky this year?
Shaya:He's very intense and a serious hockey guy. In his relatively short coaching career, he's had tremendous success. Ryan is extraordinarily hard working and I do believe his determination will lead to an overall successful year.
CZ: I had an opportunity to go to playoff games at the Bojangles Coliseum for several years now. There was something electric about the atmosphere of the building. Please explain how much you seen hockey grow in Charlotte? And what makes hockey in NC so special than other places?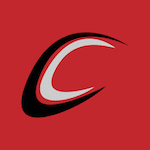 Shaya: Hockey in Charlotte is always a loud and fun environment. The Checkers front office make sure fans have a great experience on top of the game. It also helps that Charlotte has been an exceptional home team since moving to the Coliseum.
I couldn't say what characteristic makes hockey in NC "special" but if you look at the crowds during both the Checkers and Hurricanes previous playoff runs, you get the idea.
CZ: At the beginning of last season, if someone told me that Warren Foegele was going to be public enemy number one in Washington, and Brock McGinn will score the game seven OT winner I would of laughed. Which former Checkers has the potential to make an impact with the Hurricanes this season?
Shaya: I'm always impressed with the play of Lucas Wallmark. He's cerebral and his play making ability is underrated…for now. No matter the situation, you get his best every night. We didn't call him "The King" for nothing.
CZ: Just for fun, what song, or songs, needs to be ban from ALL games? What songs do you wish you can hear more?
Shaya: Where do I begin? I don't know the names of any popular songs of the last 15 years but start with all of those. Add to that list Sweet Child….by GNR. Games need a lot more Ozzy, Sabbath, Metallica from their first 3 records, Dio, Deep Purple, Rainbow. I wouldn't mind adding Queensryche, Dokken, Tesla.
I'm sure there are many others I've not named but you get the point. Whatever our PR guy Nick likes, should be banned and whatever he loathes, I'd add.
Question for CC Readers: Which Charlotte Checkers are you most excited about seeing get a chance in raleigh this year?