Carolina Hurricanes: Do The Hurricanes Have a Norris Contender?
The Carolina Hurricanes boast one of the deepest Defensive groups in the league; but is there an individual talent that stands among the Elite NHL blueliners?
Ask any NHL commentator where the Carolina Hurricanes are strongest and, to a man, the response will be defense. Having long been a focus of the rebuilding Hurricanes, this defensive group has developed into one the most difficult to face league wide.
This group is so strong, that trading away a three time all-star still leaves the group unchallenged within the division, and perhaps the conference. General Manager Don Waddell and head coach Rod Brind'Amour have recognized the vitality of committing to your strengths, and have built a six headed monster on the back end.
Is it possible that the Hurricanes, in addition to their depth, also maintain elite talent within the individuals that comprise it? Do they boast names that could be in the conversation for the coveted Norris trophy?
Some would be hesitant to attribute such a claim to this group, but most Caniacs aren't so quick to dismiss the notion; these players are young, skilled, and well coached, so why not?
Diving into wether these players could be Norris contender should begin with evaluating the awards history. The first observation that works in the Hurricanes favor is the robust list of winners.
The award hasn't seen a repeat winner since Erik Karlsson took it home for the second time in 2015. Karlsson Joined seven time Norris winner Nicklas Lidstrom as the only repeat winners since 1998.
That's 14 different winners, all sporting qualities that make them unique and dominant. Mark Giordano, Brent Burns, and Erik Karlsson all took home the award for their incredible offensive production; each putting up over 70 points. While Drew Doughty, P.K. Subban, and Zdeno Chara won for their defensive prowess.
Doughty and Chara's 50 point season's are still exceptional, but Subban's 11 goals and 38 points speaks to the voters respect for a player who excels at the purpose for their position. for a team like Carolina, there is the opportunity for offensive production, and talented guys able to produce.
If there is the potential for a Hurricanes to be nominated, which player has the greatest chance? Ultimately, it starts with the overall talent that exists in the the top two pairings, and the potential they have to be special.
Jaccob Slavin is the Hurricanes best defenseman. He may not produce an overwhelming amount of points, but Slavin stands in the top 1% of Elite NHL blueliners. His feel for the game and knowledge of its unfolding allow Slavin to get in good position and maintain it.
This isn't mentioning his ability to execute the tasks that are so needed for his position. he makes incredible passes, his skill with the stick on defense is almost unmatched, and his ability to stay with opposing players will always give his team an advantage. Work ethic, however, is where Slavin sets himself apart. There will not be another player who works harder, or smarter, than Slavin.
Dougie Hamiilton is probably the next likely Norris finalist. Hamilton struggles defensively, but is as good an offensive defenseman as any. He may not produce to the level of a Brent Burns or Erki Karlsson, but his ability to score makes him one of the most dangerous defenseman on any pairing.
His potential to elevate his play also remains. It is It is easy to forget, Mark Giordano had back to back sub-40 points seasons before his 74 point campaign last year. There are some similarities, as Hamilton's strength is in his ability to score goals; something Giordano shares.
Hamilton has back to back seasons of at least 17 goals. If He can take more initiative in the teams offense, than the group could be better for it, and Hamilton may be on his way to Vegas.
Brett Pesce could have an outside chance for a nomination. He is a dominate defensive force who is constantly getting better. His work in the preseason shows that Pesce has offensive ability he is waiting to unleash.
Jake Gardiner's name must also be in the conversation. The former Toronto Maple Leaf is often lauded for his offensive capabilities, and produced one 50 point season, and three 30 plus point seasons, during his Toronto tenure.
These two players could catch lightning in a bottle, and with the talent the Hurricanes have in their forward group, it only takes chemistry to push one of these men to a 60-point year. Wether or not those 60 points will be worthy of a Norris finalists, is up to the rest of the league.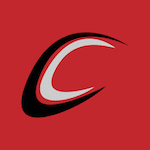 There is no doubt, the Hurricanes have the depth, and talent, to be in the Norris conversation. One of these guys, or more, will have a career year. The coaching staff, the forward group, and their own determination will ensure their ability to thrive amidst the added pressure of raised expectations.
If anyone can answer this call, its this group.
Question for CC Readers: will the Hurricanes have a Norris Finalists? Could one of them win?