Carolina Hurricanes: The Missing Intangibles of Justin Williams
During the Carolina Hurricanes' recent four game skid one thing became clear, they could benefit from the intangibles of Justin Williams.
During their season long four game skid, it became clear that the Carolina Hurricanes could benefit from having Justin Williams back in the locker room. After losing three straight divisional games to New Jersey, Philadelphia and New York the Hurricanes put forth a lack luster effort against the Senators last Saturday night.
In a game where they gave up two goals in four seconds, the entire roster looked flat out uninspired from the drop of the puck. Up and down the line up, the Hurricanes looked more like a team that was in the early stages of a rebuild, rather than one looking to contend for the Stanley Cup.
Head coach Rod Brind'Amour called the team out post game, telling the media, "It's soul-searching time for our group. We're better than what we're showing right now, for sure, but tonight, that was not acceptable." Jordan Staal called the first period "a joke" adding that "We weren't ready to play, to a man."
"It's soul-searching time for our group. We're better than what we're showing right now, for sure, but tonight, that was not acceptable."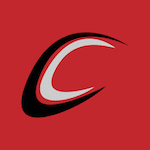 Although they finally ended their recent skid with a bounce back 8-2 win over the same Ottawa Senators, they still seem to be missing a piece or two if they want to be seen as serious cup contenders. One of those pieces is a familiar face to Canes fans, Justin Williams.
After announcing he was going to be "taking a break" from hockey right before training camp Hurricanes fans, players and members of the front office all knew there was going to be a void in both the lineup and locker room. With some fans being optimistic and speculating that he could return at some point this season given the word choice in his announcement.
Known around the NHL as Mr. Game 7, Williams has developed a reputation of being a clutch performer. Over his 18 year career he has appeared in 1244 regular season games putting up 786 points, 312 goals and 474 assists. Although this is solid production, his reputation was more so built on what he's done in the playoffs. When it matters most, game seven, Williams has 15 points in nine games, the NHL all time record.
https://twitter.com/Canes/status/1120502270737694721

Carolina Hurricanes
Carolina Hurricanes: James Reimer is the Season's Biggest Surprise
While offense is to be expected from a player of his caliber, his effort was second to none. Every time the now 38 year old vet stepped on the ice you knew what you were going to get out of him, that being consistent high level play.
In addition to his performance on ice, Williams' true impact was felt off ice and in the locker room. With Williams he tells you like it is. It doesn't matter if the team won or lost, performed well or left one another out to dry, something that would have come in handy during their recent skid.
During the recent skid, if you watched the games on television, when the cameras panned across the bench, especially during the Ottawa game, the team looked like they were in need of a wake up call. Enter Williams. Justin certainly would have found a way to provided the team with a spark before they ended up dropping four in a row.
Even though the fans don't get to see everything that goes on behind the scenes, Jordan Staal doesn't seem to be as vocal of a leader as Justin. While his effort is there most nights, he seems to more of a "lead by example" type of player, with alternate captain Jordan Martinook being the vocal leader in the group. With him just now joining the team on the road, missing time with injury, the Hurricanes roster has lacked a true energy guy.
While Justin isn't your typical "energy guy" he does know when and how to provide a spark. Whether it's a big hit or an important goal at a key time in the game, Williams always found a way to come up clutch for the Canes. Appearing in all 82 regular season games last season, Williams put up 53 points, 23 goals and 30 assists, production the team is still working on replacing.
It goes without saying that the Hurricanes' locker room is missing Justin Williams. Yes on ice the team would benefit from having another right handed shot upfront and another player option to slot the forwards a bit better in the top nine, but they could use him more for his leadership.
Still with one of the youngest rosters in the entire league, having the veteran around the team on the road will go along way in their push for the playoffs.
Williams has a few months left to decide if he's going to return this season. Brind'Amour has stated numerous times before that if he were to come back we'd know in advance, since Williams would be practicing with the team in advance of signing a contract. Should he opt to return the Hurricanes most definitely welcome him back with open arms.
Question for CC Readers: Do you think Williams will return for the Hurricanes playoff push?