The Top-5 Most Memorable Goals in Carolina Hurricanes History
The Carolina Hurricanes have had a lot of memorable goals in their history. Is it possible to decide on five of the best?
While considering what exactly I should write my next article about (writer's block is REAL), the hype of Andrei Svechnikov's spectacular goal against Calgary got me thinking; what are the most memorable goals in Hurricanes history? Which led me to construct this list. The top 5, in my opinion, that have shaped the history of the Hurricanes franchise.
So before we get started, let me be entirely clear about this (so I don't get mauled on social media) I AM NOT INCLUDING SVECHNIKOV'S GOAL ON THIS LIST. ONLY because of how fresh the goal is, I don't want it to sway judgement on where it should be on the list, so I'm leaving it OFF. Not because I feel it doesn't belong, but for the sake of craziness erupting.
That said, I ran a poll on Twitter, to see how fans ultimately felt about Svech's goal – was it an all-time top-5 goal in history? The poll results we're overwhelmingly YES (the full results were Yes 69% , No 9% , Borderline 22% ).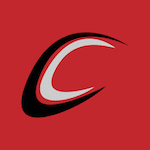 But I am prepared to do the unthinkable – a potential writer's suicide – and go AGAINST what the readers say, and leave the Svech lacrosse goal off the list. And LET. ME. CLARIFY. – It's not because it doesn't belong, but only because it has yet to simmer its place in history. I don't want to under or overstate the goal based on its freshness and current hype, so it's OFF THE LIST.
But for the sake of how amazing the goal was, or in case any readers have been living under a rock, I'll post a link to the goal below. (You can never watch this enough times!)
And it's almost pathetic that I even need to clarify this, but this article is (obviously) opinion-based. These are not factually the Hurricanes 5 most memorable goals of all time, and it's appropriately titled to reflect that.
I had a reader ask me who my "sources within the organization" were on the last top-5 article I wrote, so I'm just being abundantly clear: OPINIONATED. Because, obviously, that wasn't obvious already.
Without further ado, let's get started!