Carolina Hurricanes: 5 Unanswered Questions after a Stellar October
After a Stellar month of October, the Carolina Hurricanes are sitting pretty with 17 points. However there are still several unanswered questions.
The Carolina Hurricanes had a great month of October. 8-3-1, 17 points, 0.666% wiin percentage, 0.708% point percentage. Sitting second in the Metro Division. 38 goals for and only 30 goals against. Two Shutouts. Four comeback wins. This team answered a huge question that loomed after last year's trip to the Eastern Conference Finals: "Is this team for real or was last year a fluke?"
By the way, the answer to that question is simple; this team is for real. But that wasn't the only question that was answered in the twelve games that spanned the month of October. Several more questions that we did or did not know we had were ceremoniously answered as well.
When will Haydn Fleury score his first NHL goal? Against the Anaheim Ducks on the 18th of October, 2019. What will Andrei Svechnikov do for an encore after a 20 goal rookie season? How about five goals and seven assists in twelve games? That's a point per game performance so far that puts him on pace for 34 goals this season.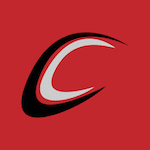 Even questions that we never knew we had were answered. How will the Carolina Hurricanes finish games? Try only four goals allowed in the third period for the entirety of the month. If you include the single OT goal allowed, the Carolina Hurricanes have only allowed a total of five goals after the first 40 minutes across twelve games. That's closing games solidly.
While that is all great, there are still unanswered questions after one of the bests starts to the season in franchise history. Some are small. Such as; "When will Jordan Martinook return to the lineup?" But others are pretty big. Lets take a look at some of these larger ones as we break down the five unanswered questions after a stellar October.