Carolina Hurricanes: 5-0-0 Streak Broken by Blue Jackets
The Carolina Hurricanes have finally shown us that they are not immortal. They drop a very close game to the Columbus Blue Jackets in White Out Night at PNC Arena.
From the 3 Keys to Victory for last night's game, the Carolina Hurricanes seemed to put a check-mark on having an offensively-active defense and using their momentum from their previous five games as confidence.
However, the Carolina Hurricanes did not recover from their special teams hangover. They did kill off three Columbus man-advantages, but their own three man-advantages saw nothing happen. Just because Columbus doesn't have a powerplay goal doesn't mean their powerplay was bad, they actually had quite a bit of steam with movement and tape-to-tape passing that saw good chances, the Hurricanes didn't see too much zone time at all in their powerplays.
The momentum they had as confidence was seen early when Erik Haula put up in a goal shortly after a Columbus goal by Markus Nutivaara. The first period didn't see too much action.
https://twitter.com/Canes/status/1183168973765931008
Dougie Hamilton would join in on the fun, as he has been all these games, with a nice slap-shot goal to put the Hurricanes ahead. At this point, it seems like the Hurricanes were getting back to their usual game and hoping to add insurance goals. That did not happen.
Oliver Bjorkstrand would score just 17 seconds after Hamilton's goal, to make the arena silent and have the goal be announced awkwardly in silence, during a Columbus goal. It seemed that everything the Hurricanes usually would do on other teams did not phase the Blue Jackets.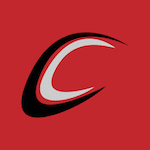 Their hockey systems were failing and they were becoming demoralized. Every time the Hurricanes tried something, Columbus would not let it happen, and it kept allowing Columbus to have the thought of, "Hey, we can actually win this thing". Ultimately, Brock McGinn couldn't hold off Pierre-Luc Dubois with a partial-breakaway, allowing him to score the game-winning goal, with a 3-2 win for Columbus.
It was a matter of time for the Hurricanes to finally lose a game. On top of it, losing that only game by a very close margin, against a team who has hockey systems that are compatible with shutting down your own is pretty impressive.
The pressure of upholding a tough streak to keep, that is being undefeated, is off their backs now. They still have stars like Haula scoring consistently and defensive behemoths like Hamilton blowing teams up.
The Carolina Hurricanes have to improve their game from the mistakes of this game and then forget about the loss. They have a long road trip coming up against all three of the teams in California, against the San José Sharks, Anaheim Ducks, and Los Angeles Kings, then the Blue Jackets again on their ice.
Question for Cardiac Cane Readers: Who do you think did the best on the ice last night?