Carolina Hurricanes: 3 Keys to Continuing Streak vs. CBJ
1. Recover from Special Teams Hangover
On October 3rd, the Hurricanes turned lots of heads of their fans when they scored a powerplay goal in their first powerplay opportunity, with fresh face Martin Necas deflecting a Dougie Hamilton bomb.
In the games against the Washington Capitals and Tampa Bay Lightning, Erik Haula was a force to be reckoned with as he scored both the powerplay goals in those games. html would keep the powerplay magic going, as he scores on the powerplay against the Florida Panthers earlier this week.
Necas, Dzingel, and Haula have not only been an amazing line, but they have been an amazing powerplay unit that is producing results. Teuvo Teravainen, Andrei Svechnikov, and Dougie Hamilton have seen lots of success in moving the puck on the powerplay to deceive the opposing teams. The Hurricanes powerplay ranks currently 8th in the league, at 29.4%.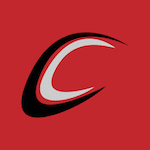 The Hurricanes penalty-kill hasn't been perfect nor has it really been great either, but it's been tolerable. However, as of the last two games, being the most recent games, they matter more to the team's current status, they gave up two goals on the penalty-kill, that allowed the Florida Panthers to get somewhat back into the game.
Just yesterday, the Hurricanes gave up two goals on the penalty-kill. All four of these penalty-kills, Jordan Martinook was either not 100% or not playing. Martinook's absence on the penalty-kill and for the boys on the bench has been felt.
The Hurricanes are suffering from a hangover and they need to snap out of it. A common trend throughout all these games is an insane lack of discipline, taking unnecessary penalties. The Hurricanes scored no powerplay goals last night, they gave up goals on the penalty-kill, the special teams are on a downward trend and they need to repair it against Columbus tonight.